Much like the canaries that once warned of dangers in coal mines, America's lighthouses are warning us about the threat of climate change's rising waters. In the old days, miners carried tiny caged birds into the shafts because the delicate creatures were vulnerable to lower levels of methane and carbon monoxide exposure than humans. The birds' death throes or tiny curled corpses alerted miners to quickly head for the surface before they, too, succumbed.
In the same way, hundreds of lighthouses that stand along the coastlines of our Atlantic, Pacific, Gulf and Great Lakes shorelines are warning us about the destructive power of rising waters and ferocious storms that are more frequent and extreme than ever before. These buildings and the shorelines they cling to have never been more threatened. (Continued below photos)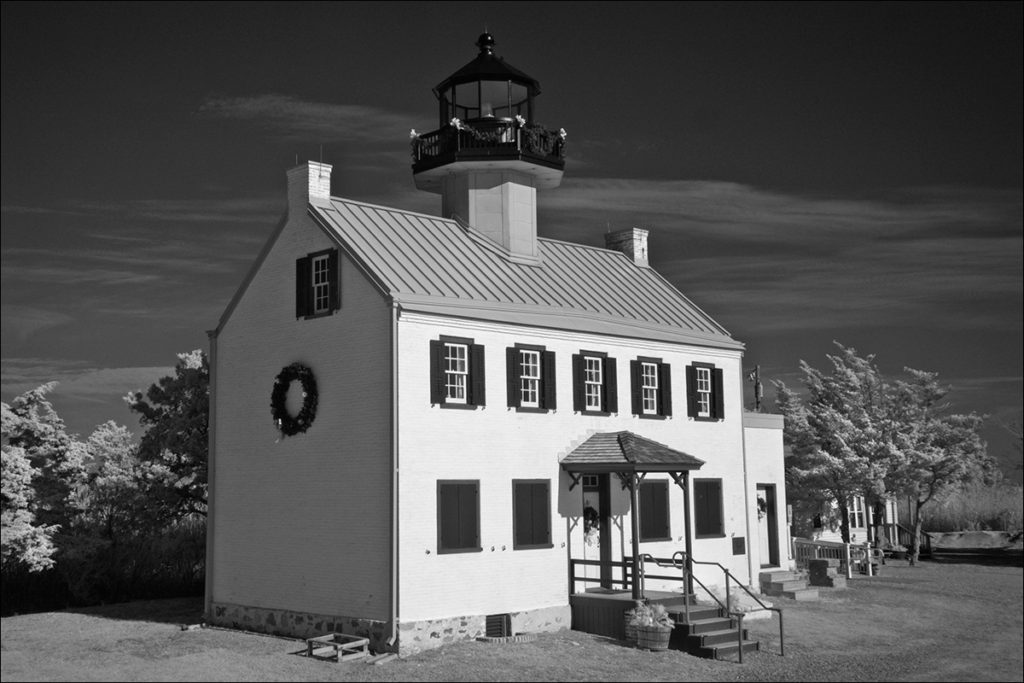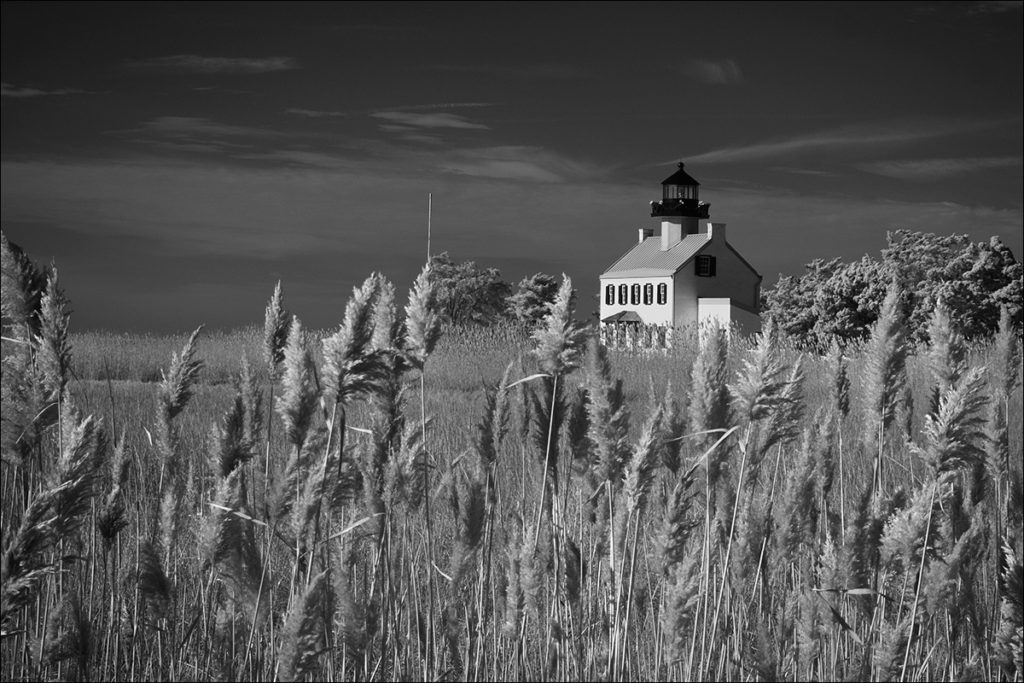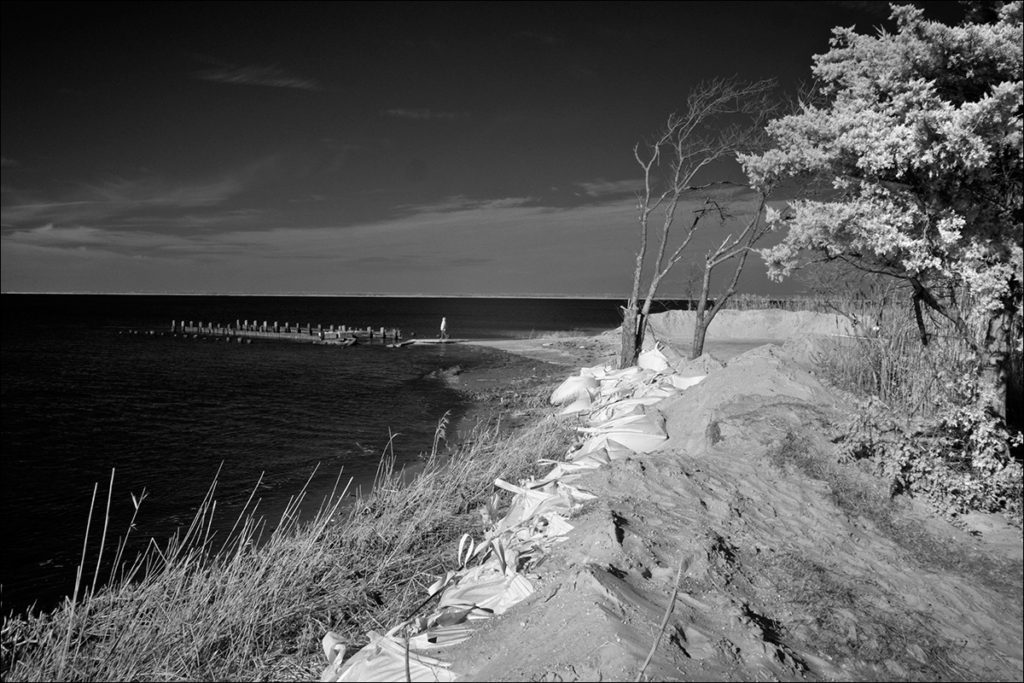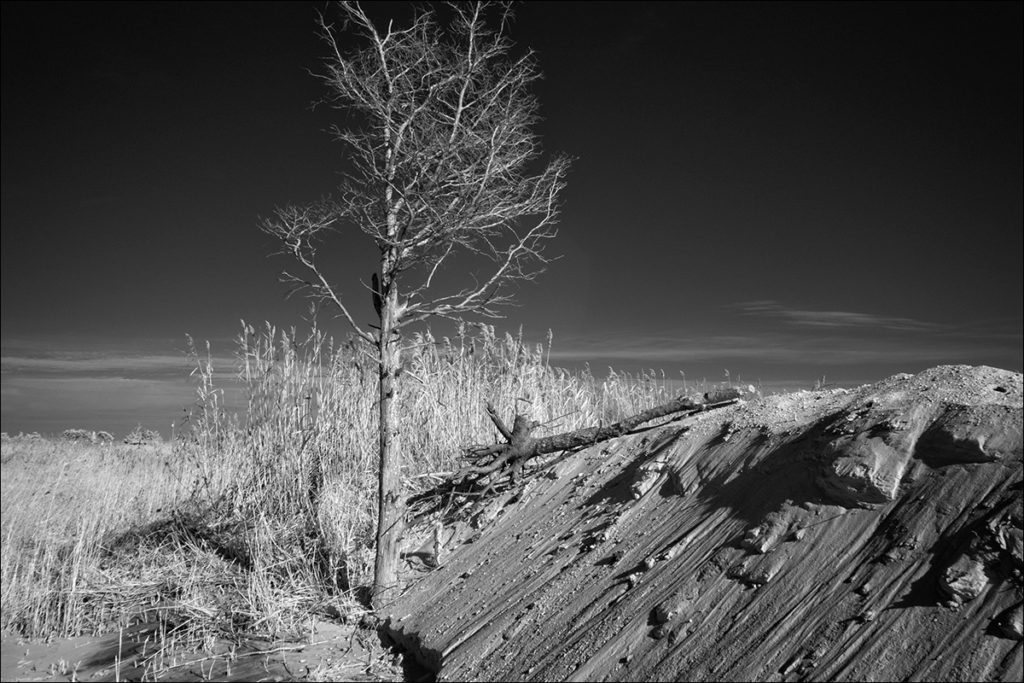 (Continued from above)
There are currently about 900 lighthouses along America's waterways threatened by rising waters driven by storms more frequent and ferocious than ever before. Some of the historic structures have already collapsed, been damaged or taken down as the encroaching sea has eaten away their earthen supports and attacked their foundations.
Accelerating erosion
In major engineering projects, and at enormous cost, a few communities have moved their threatened lighthouses back from the sea in efforts to save them. But the battle will never be won as Earth's glaciers continue to melt and ocean waters continue to rise. For instance, the 367-mile long Texas Gulf coastline, which is studded with 12 lighthouses, is eroding at the rate of more than four feet each year, according to the Texas General Land Office.
The engineering projects required to save threatened lighthouses are enormously expensive. For instance, in 2018, the Governor of New York announced $24 million in federal and state funding for a U.S. Army Corps of Engineers project to essentially rebuild a huge cliff and the surrounding shoreline geostructure to save Historic Montauk Point Lighthouse in Suffolk County.
It took nearly three years of planning and $3 million to move the 400-ton Gay Head Light on Martha's Vineyard 129 feet away from the collapsing sand cliff on which it was built in 1844. Moving Nantucket's 500-ton Sankaty Head Lighthouse 405 feet back from the eroding shoreline cost $4 million. Other lighthouses that have been moved include Southeast Light on Block Island and the North Carolina's 5,000-ton, 200-foot-tall Cape Hatteras Lighthouse that was moved half a mile inland at a cost of $12 million.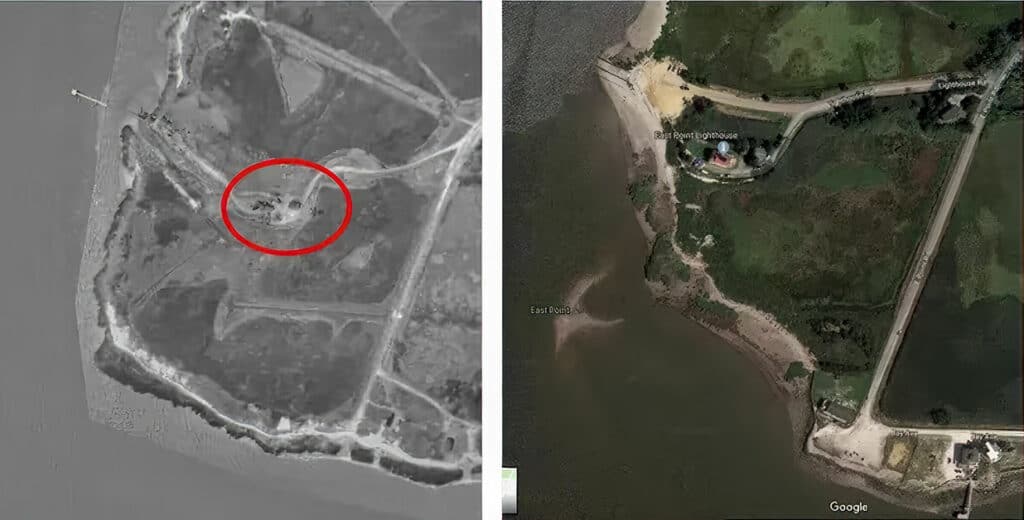 Enormous costs
The places that have been able to secure millions in federal and state funds to conduct such colossal projects have all been large-scale, well-connected seashore communities whose economies are heavily dependent on tourism. Smaller, less-politically connected communities, like those of the largely rural Delaware Bay counties that surround East Point lighthouse, face much tougher predicaments. And the ability to fund saving any given lighthouse in the future will become ever more difficult as more and more historic landmarks have waves battering at their front doors and foundations.
But this problem is not limited to lighthouses. What their current jeopardy demonstrates is that enormous swaths of shoreline states, cities and towns will soon be grappling with the demands of vast numbers of homeowners for government bailouts as receding shorelines undermine and destroy the value of their expensive vacation homes.
This effect is already visible along both east and west coasts as increasingly ferocious storms of the last ten years — like 2012's "superstorm" Sandy in the mid-Atlantic states — have wreaked enormous water-driven damage.
Less obvious, but equally important in terms of economic and social disruption, is the manner in which these rising waters and storms of unprecedented ferocity also threaten the dense communities of homes and business that sit on the fringe of sandy shoreline along the Atlantic, Pacific and Gulf coasts.
U.S. Army Corps of Engineers' shocking report
In what many see as shocking news, the U.S. Army Corps of Engineers has issued a comprehensive report on the continuing climate change-driven increase in storm severity and floods throughout the back bays of the New Jersey Coast. It predicts the ocean and bays at New Jersey's shoreline will rise more than 1.4 feet over the next 30 years. It lays out plans for a $16 billion system of huge flood barriers, dikes and gates along coastal Monmouth, Ocean, Burlington, Atlantic, and Cape May Counties. It also suggests that 18,500 houses and other buildings along this coastal edge be raised as much as 20 feet above their current level. Similarly, the 2022 National Oceanic and Atmospheric Administration (NOAA) Global and Regional Sea Level Rise Report provides further confirmation of the coming coastal real estate catastrophe.
The predictions of the 2022 Technical Report on the Delaware Estuary and Basin are even worse. That scientific study found that the sea level of the lower Delaware Bay has risen seven inches over the last 30 years. Its latest conservative estimates are that by the year 2100, that level of water will go up to 20 inches — inundating vast parts of the lowlands across Cumberland County, ultimately leaving the East Point Lighthouse a substantial distance offshore and partially submerged, if storms don't completely tear the structure apart first.