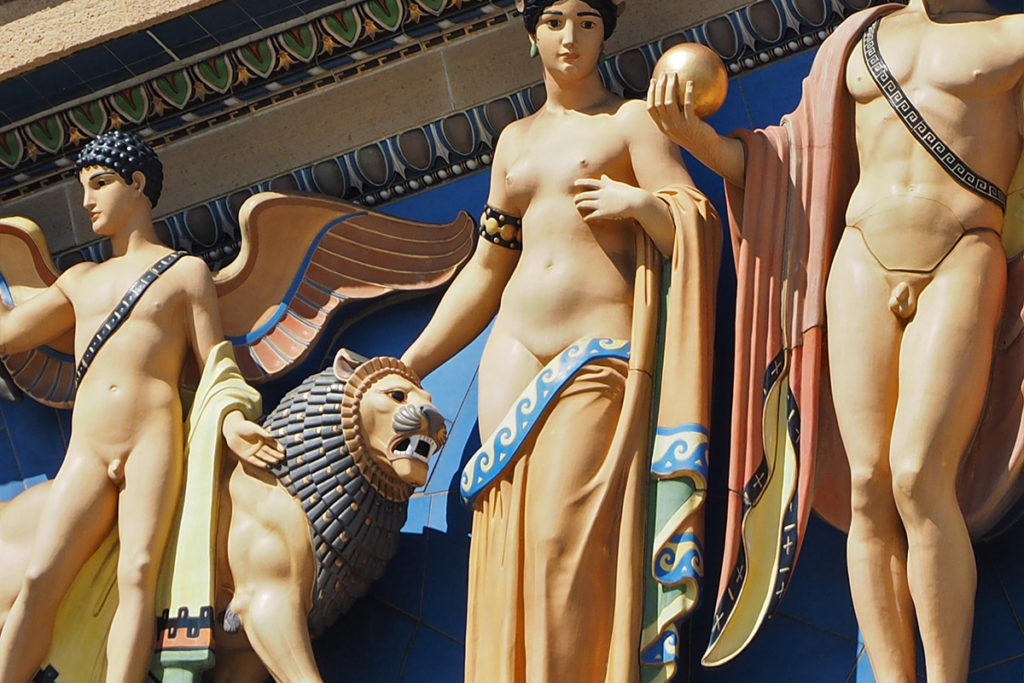 If you spend any time on the Philadelphia Museum of Art's huge front plaza (the plateau to which the Rocky steps ascend) you may notice that, although they pass below it by the thousands, few visitors ever really notice the massive pediment sculpture 90 feet above them. But binoculars or a telephoto lens provide quite a different sight. What a popular selfie experience it would make at ground level; imagine standing, selfie stick in hand, between a 12-foot-high Zeus, penis in full view, and Aphrodite, the Goddess of love, all but totally naked beside him.
'Sacred and profane love'
In the 1920s, the figures were molded, cast, and fired at the Atlantic Terra Cotta Company in Perth Amboy, N.J., in huge new kilns built to handle the extraordinary project. The architect called the pediment display "Western Civilization," saying it commemorated "the influences that shaped Western art, with the central, supreme Zeus representing the creative force or the will of man." The whole thing, he said, "symbolized the two great defining themes of human art and civilization: sacred and profane love."
Seen up close, the ceramic figures of the pediment sculpture are striking in how completely new and unblemished they look after so many decades of continuous exposure to the elements.