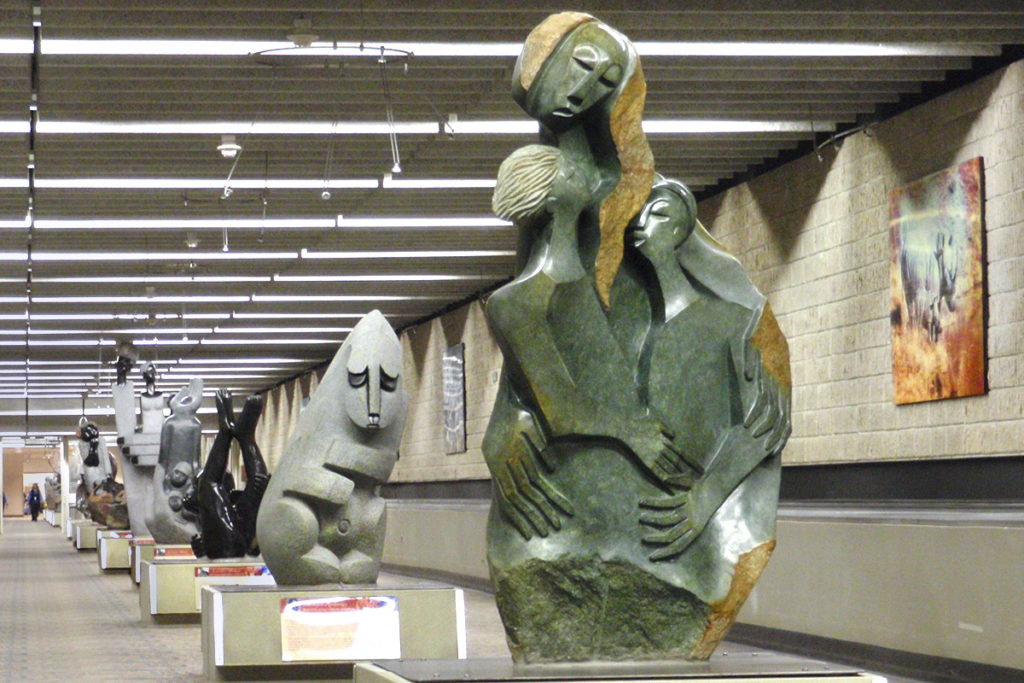 Turning a block-long concourse into a gallery, Atlanta International Airport spotlights a collection of stunning Shona stone sculpture by Zimbabwe's artists. Sophisticated stone art has become an icon of the southeastern African nation whose artists use only manual hand tools to create works of hulking size but delicate detail.
More than a thousand years ago, when the rest of sub-Saharan Africa built its structures from branches, mud and thatch, the Shona people of what is now Zimbabwe gloried in their skills as stone carvers. They built massive structures of intricately-fitted, mortar-free stonework, topping some of the largest with huge soapstone sculptures of eagles. The very name of their modern-day country translates to "stone buildings."
Vast veins of sculpting stone
Making their impressive engineering and artistic history possible was the fact that the Shona land is underlaid by vast veins of soapstone, black springstone, green serpentine and other deposits of relatively soft, easily carved and eminently polishable mineral deposits.
In the 1960s, as widespread social unrest, political struggles and bloodshed began the process that led to independence from former British rulers, communities of artists engaged in a renaissance of Shona stone sculpture. The new Shona stone art drew the attention of international art circles and the sculptors' works — some weighing a ton or more — have now been exhibited in major cities around the world.