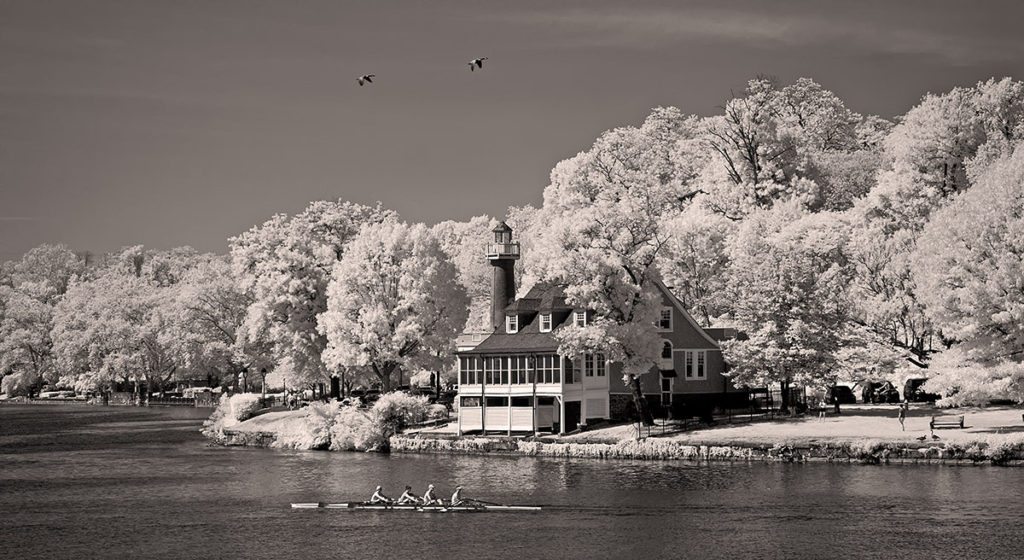 Not many people think of Philadelphia in terms of picturesque lighthouses but actually, it does have one — sitting on the banks of the Schuylkill River at the northern most structure along historic boathouse row.
Built 132 years ago in the area around what was then Philadelphia's Fairmount Water Works, the Turtle Rock Light is a vestige of the era when the Schuylkill was a teeming industrial maritime artery. Its fleets of canal barges and flat-bottomed scows daily delivered to the city hundreds of tons of coal, lumber and produce from mines and farms as far as 130 miles to the north.
In addition to the industrial maritime trade, the area around the great Water Works dam also evolved as the home of the city's vibrant rowing clubs. The Fairmount Park Commission funded the construction of the lighthouse at Turtle Rock (so called because the hillside formation resembled a tortoise shell) to guide the heavy river traffic.
The gas-powered light was a beacon for both barges and well-heeled recreational and sports boaters taking advantage of the broad lake that formed behind the Water Works river dam.
In 1903, after the Schuylkill's heavy maritime trade was siphoned away by the railroads, the Water Works area became much more genteel as members of the Sedgeley Club — boathouse row's first all-female rowing organization — essentially built their own new boat house around the existing lighthouse structure.
Today, the Turtle Rock Light/Sedgeley Club is one of the most picturesque scenes on that curve of river and capitalizes on the charm of its unique light and shoreline setting by renting itself out for social events.